Best Patio Installation Company in Bluepoint
Patio Constructor in Blue Point, Patio ideas, Patio Construction, Patio Contractors. We have installed over 200 patios in the area!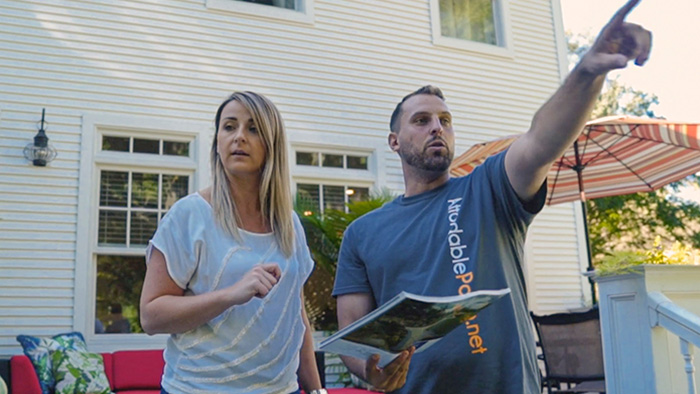 Welcome to AffordablePatio.com in Blue Point, NY!
We're your local experts in paver patio installation and construction, dedicated to enhancing the beauty and functionality of outdoor spaces in the picturesque town of Blue Point. With a strong commitment to this community, our team takes pride in creating patios that seamlessly integrate with Blue Point's coastal charm and natural allure.
Patio ideas: Transforming Your Outdoor Oasis
From the stunning waterfront to the cozy streets, we understand the unique character that defines Blue Point. Our skilled team is passionate about crafting patios that not only complement your lifestyle but also enrich the local landscape. Whether you're seeking a peaceful retreat or a space for gatherings, AffordablePatio.com is here to turn your patio ideas into a reality that embraces the heart of Blue Point.
Discover the art of outdoor living with AffordablePatio.com, your trusted patio constructor in Blue Point. Let us create a patio that reflects the beauty of this charming town while elevating your outdoor living experience. Contact us today to explore the possibilities and bring your vision to life.
Call Us or Build Price Online.
Select Front Yard, Backyard or Pool Patio
Here is a project that our team completed of Patio construction in Bluepoint
Expert Patio Contractors: Turning Backyard Dreams into Reality.
When it comes to turning your backyard dreams into reality, our team is your trusted partner in creating enchanting outdoor havens. Imagine your spectacular backyard patio, extending an expansive 35.15 feet, together with a walkway and a meticulously designed step built with the finest materials. To set this masterpiece, we've added a classy touch with a 5×9 coal inside border, seamlessly transitioning to a 6×9 limestone quarry for the outside border. With this captivating combination, your outdoor sanctuary becomes a canvas of charm and sophistication.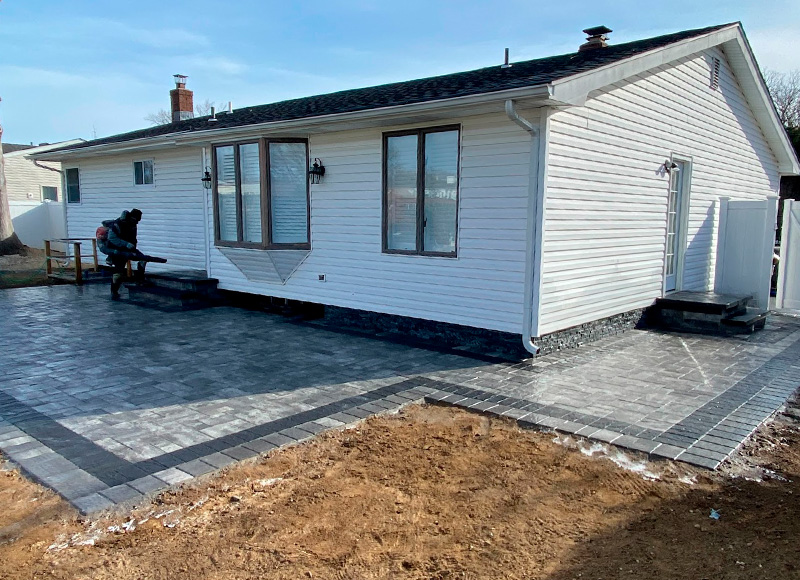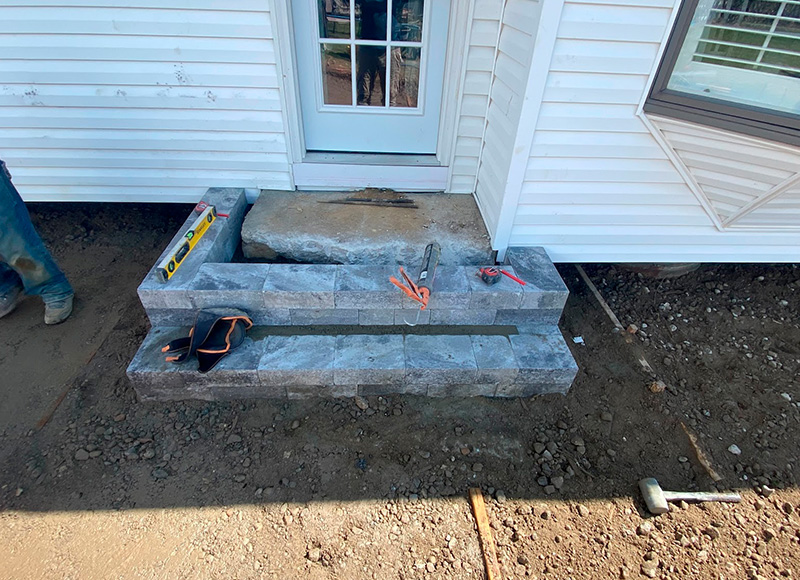 Paver Patio Construction: Where Craftsmanship Meets Elegance.
We understand that steps are not just functional; they're a work of art that gracefully connects spaces. Our expertise shines through in the careful selection of materials and design elements. For the steps of this project, we've chosen Non-Tumbled Olde English Wall, a choice that shows character and charm. To highlight their appeal, our experts crowned them with 12×24 coal caps, adding a touch of understated elegance. As you ascend these steps, you'll be stepping into a world where beauty and functionality merge seamlessly.
At AffordablePatio.com, we have patio idea for take pride in transforming outdoor spaces with our exceptional patio contractors. Let us bring personality into your backyard space, creating a haven where you can relax and cherish unforgettable moments. Contact us today to explore our paver patio construction services and take the first step towards an extraordinary outdoor retreat.
Creating Your Dream Outdoor Escape with Affordable Patio
With Affordable Patio, every project is a journey of collaboration, creativity, and craftsmanship, we understand the power of personalization. Your Patio & Walkway becomes a symphony of elegance, your steps a testament to timeless design, and your paver color and style a personal expression of your taste. As we bring your outdoor aspirations to life, we invite you to join us in turning your backyard into a work of art that you'll cherish for years to come.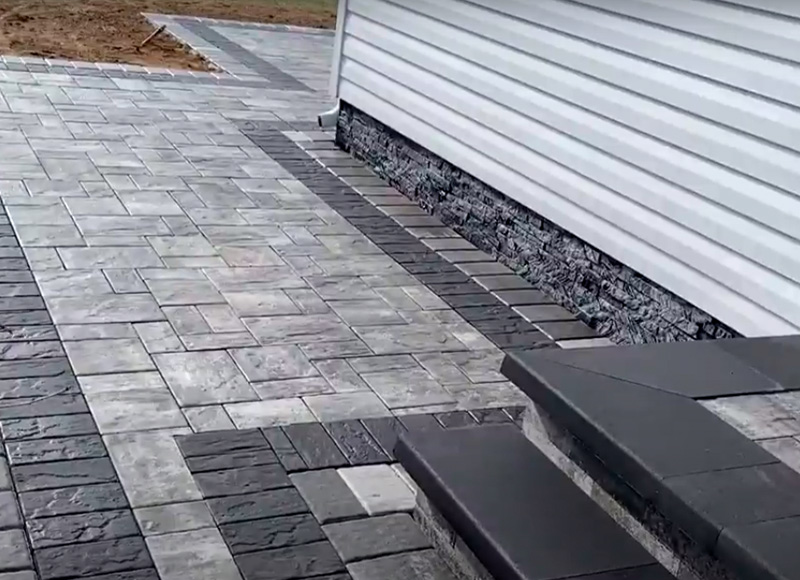 Examples of what similar projects could cost
Our Simple 5 Step process
Get our Free guide about Paver patios, learn all you need to know in order to have your patio build. You can save time by reading our guide. We compile all the best and most up to date information about patios, download our eBook now. Just complete some of your basic information and get your free copy:
Affordable Patio serves the following villages Suffolk County, NY:
What AP Customers Are Saying
I have used Affordable Patio three times now for three different projects and I have always been happy with their service. Dealing with James and Kristina in the office is a pleasure. The entire project is thoroughly planned out and executed appropriately. I highly recommend this company. Thanks again AP for all your help!!!
Elizabeth Donohue
2023-04-07
You guys killed it. Thanks for rocking out the back patio. We're super excited to make new memories. Thanks for the great work guys
We had a wonderful experience from start to finish. James, Kristina, and the entire crew were great to work with!! We will have them back for more projects for sure!!
Working with James Gio Kristina and evo plus his team was an awesome experience. As somone in the industry I was truly impressed and couldn't believe the standard held by precision. Would recommend 10/10!! Super knowledgeable and worth every penny! felt better than family!!
I just had my patio done and from start to finish everything went amazing. From the moment they came for an estimate, to the moment they finished, everything went smoothly. All the workers were professional and worked so fast. There were no hidden costs, no surprises. Kristina in the office keeps you informed step by step from the point they send the estimate, selecting the brick, start of the project and even throughout the project. She even sent photos of different color combinations as I was indecisive at first. Can't wait to enjoy my backyard with family and friends this summer. Will definitely be using them for future projects to come. Home projects can be stressful and feel like a chore between companies not showing up for estimates, hidden costs, poor workmanship, etc. That was not the case with James, Kristina and the rest of the crew. They made it feel like a breeze!
James Donnelly
2023-03-18
Affordable Patio is an amazing company! From the estimate, to the install and the clean up. We went online and more or less got a price on our own. We then scheduled an appointment with James, Kristina answered the phone and all of our questions, she's was polite, knowledgeable and courteous! James came to give us an estimate and was able to figure out a way for us to get a fire pit! We always dreamed of a fire pit! When the install was getting done, the crew was courteous and walked us threw every step and cleaned up like we never had any work done! 5 ⭐️ I love them and recommend them to everyone!
From the initial email that I sent for a quote, to the meeting with James, to the final finished project, I have nothing but excellent things to say about this company. It was an absolute pleasure working with Kristina throughout this whole process. She was very attentive and very quick with responses and questions that I had. Joe and his crew did beautiful work on my patio. I highly recommend this company to anyone looking for a backyard transformation.
Recently had a patio done 18x 35 in size . The crew that came was one of the best that I have seen . They all worked as a team . The lead guy joe was great , explained every detail that was going to happen . They worked together and completed the job in a day and a half . The bob cat did rip up some grass but they brought in top soil and leveled. the lawn to repair the damage . Clean up was just as good . The garbage was placed in bags , removed the dirt from the driveway . Filled the track marks with top soil . Did a great job and would use them again . The entire process was painless .
James and Kristina were very helpful and got the job done very quickly. My patio came out great! I would highly recommend them.
Barbara Schwartz
2023-03-06
James, Kristina and their work crew did an amazing job. They not only did our backyard they also did stone work on the front of our home and of course our front porch. The crew always cleaned up after their work day.. We couldn't be happier with how our home turned out!
Don't Know Where To Start?
Are you ready to enjoy your family's best Memories?
A Local Presence, A Strong Commitment – Your Trusted Blue Point Patio Constructors


Embark on a journey to create your dream Blue Point paver patio with AffordablePatio.com:
Consultation & Vision.
We, as experienced patio contractors in Blue Point, begin by understanding your desires, combining your vision with our expertise to craft a comprehensive plan.
Customized Estimate.
Within 24 hours, receive a detailed estimate from our expert patio constructors tailored for your Blue Point property, providing a clear financial roadmap.
Material Discovery.
Visit Astro Masonry Supply to explore a range of paver options, guided by our specialists to harmonize with your Blue Point residence.
Seamless Installation.
Prep As your installation date approaches, we, as skilled paver patio contractors in Blue Point, gather necessary details, ensuring a smooth process for your project.
Expert Installation.
Our skilled team of paver patio contractors in Blue Point arrives punctually, meticulously executing your vision while keeping you engaged throughout.
Final Touch & Satisfaction.
Inspect your completed patio construction in Blue Point, ensuring it matches your aspirations, and share your delight with a 5-star Google review. Trust AffordablePatio.com for your paver patio construction needs in Blue Point.
Conclusion: Your Trusted Blue Point Patio Contractors
At AffordablePatio.com, we take pride in being your trusted patio contractors in Bluepoint. Our expert team specializes in paver patio construction, delivering exceptional results that reflect your unique vision. With seamless installation and a commitment to customer satisfaction, we ensure your dream outdoor space becomes a reality. Trust our skilled paver patio contractors in Blue Point to create an enchanting patio construction that adds value and charm to your property. Contact us today to embark on your journey of transforming your outdoor oasis.
Frequently Asked Questions (FAQs)
What sets AffordablePatio.com apart in Blue Point?
Our commitment to superior craftsmanship, personalized consultations, and an open communication approach distinguishes us.
How soon can I enjoy my new Blue Point paver patio?
Once installation is complete, you can immediately savor your enhanced outdoor space in Blue Point.
Can I infuse unique design elements into my Blue Point paver patio?
Certainly! We're excited to collaborate on realizing your distinct vision and adding personalized touches to your Blue Point oasis.
What paver materials are available for my Blue Point project?
Choose from an array of high-quality materials. Our experts will guide you in selecting options that align with your Blue Point lifestyle.
How can I schedule a consultation for my Blue Point paver patio?
Contact us at (631)275-3142 or visit Affordablepatio.com to arrange a personalized consultation and embark on your Blue Point journey.

We hope these frequently asked questions provide you with valuable information about our patio installation services in Hauppauge. Should you have any further inquiries or wish to schedule a consultation, please don't hesitate to contact us. We look forward to transforming your outdoor space into a stunning and inviting retreat!
Elevate your outdoor living in Blue Point by initiating your paver patio project with
Affordablepatio.com
today.