Best Patio Installation Company in Sayville
We have installed over 200 patios in the area!
Full Service Masonry Company in Sayville
We pride ourselves in being a locally based company, as our office is located in Bohemia, right over Sunrise Highway. We have always enjoyed working in the town of Sayville because we have found that many of the town's residents strongly believe in investing in the look of their properties. Sayville is such a welcoming town, full of friendly neighbors who are always excited to see their neighbors' finished products.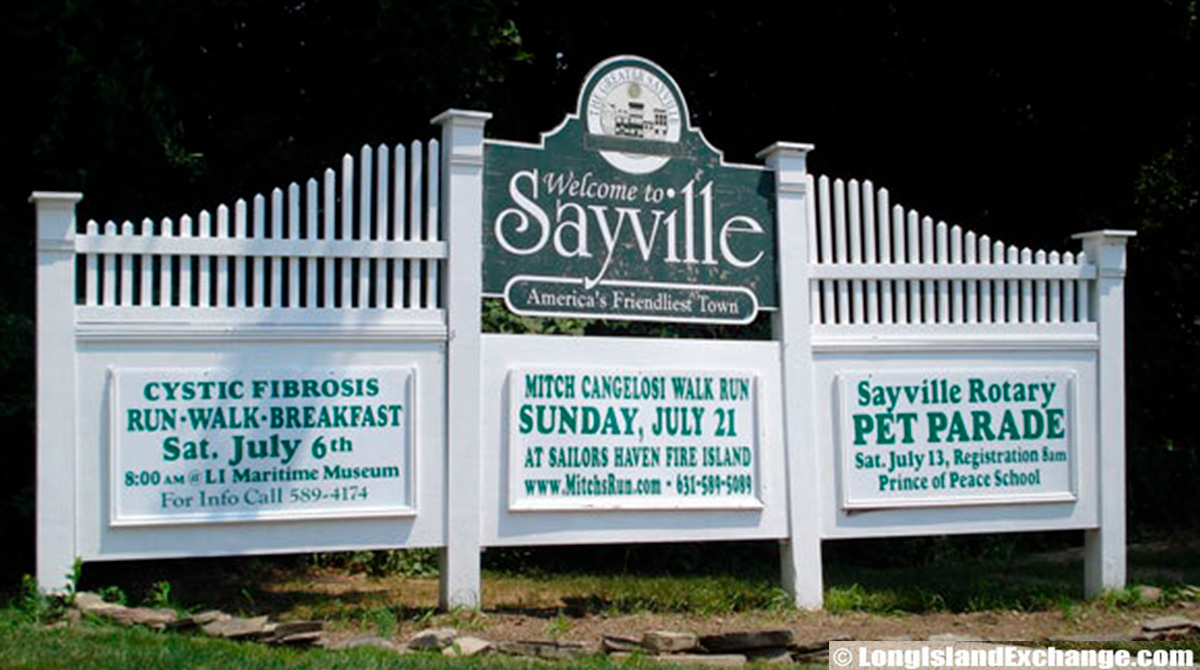 Most of the work we do is centered around Main Street, which has some of the best restaurants and local shops in the area. You will always find us supporting local businesses when working in Sayville. Giving back to the town is so important to us, which is why we sponsored Sayville's exercise awareness event back in 2018, where kids engaged in play and health exercises in one of the local parks.
Call Us or Build Price Online.
Select Front Yard, Backyard or Pool Patio
Here is a project that our team completed in Sayville!
This was a complete affordablepatio.com price and build. This means that the homeowner designed the layout of their space solely using our online price builder. So, from the comfort of his home, our client priced out the size of the patio, the color he desired, and any additional add ons, all before calling for an in-person estimate! After an on-site evaluation with our team, we determined that we would be able to honor the price our website generated due to the accessibility of material that we had on site. We make it known to our clients that even though our website provides them with a generated estimate, our team still needs to complete an in-person evaluation in order to determine any variations in your yard space that our "perfect scenario" on our website generator does not pickup on.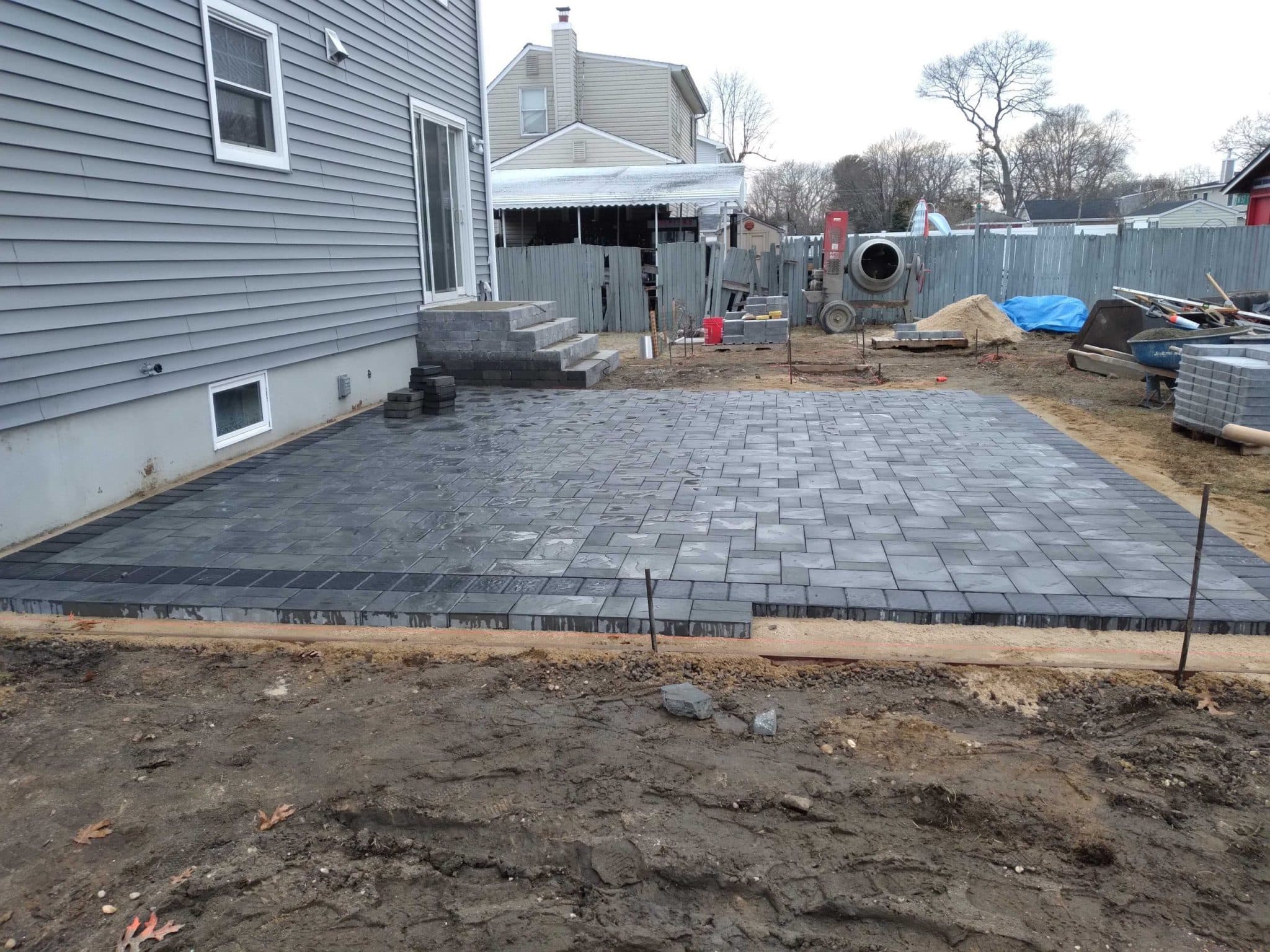 After we provided these homeowners with an estimate within 24 hours after the free consultation, they decided to give us the go ahead! After reaching this point, we did not start work right away, as there is usually a waitlist period depending on the time of the year. This time period usually lasts 4-6 weeks, but we suggest in the meantime to go visit showrooms in order to select the colors and materials you will want to use. We have also found that this waitlist period provides our clients with ample time to prepare their yard for the project's start. Moving any yard furniture out of the space or demolishing a pre-existing deck or other structure on your own, can be tackled during this time.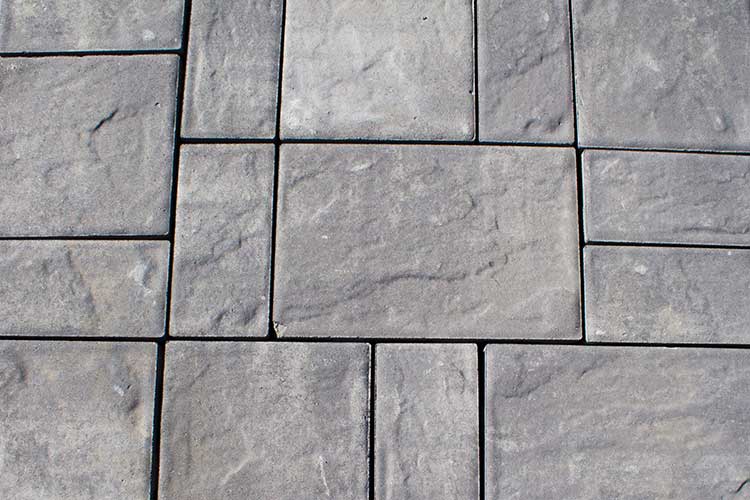 We ended up completing a 20×30 foot patio using Cambridge 3-piece ledgestone pavers in the color onyx natural. This option is by far one of the most popular stone colors that we install. This timeless, two color blend, falls within the gray family, so clients that select this option usually find that it pairs nicely with anything else placed on or around the space.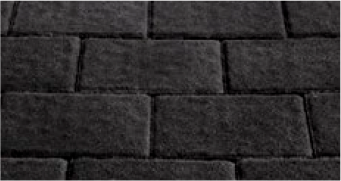 When it came to selecting the border stone, a 6×9 coal colored 3-piece ledgestone paver was used to run along the perimeter of the patio.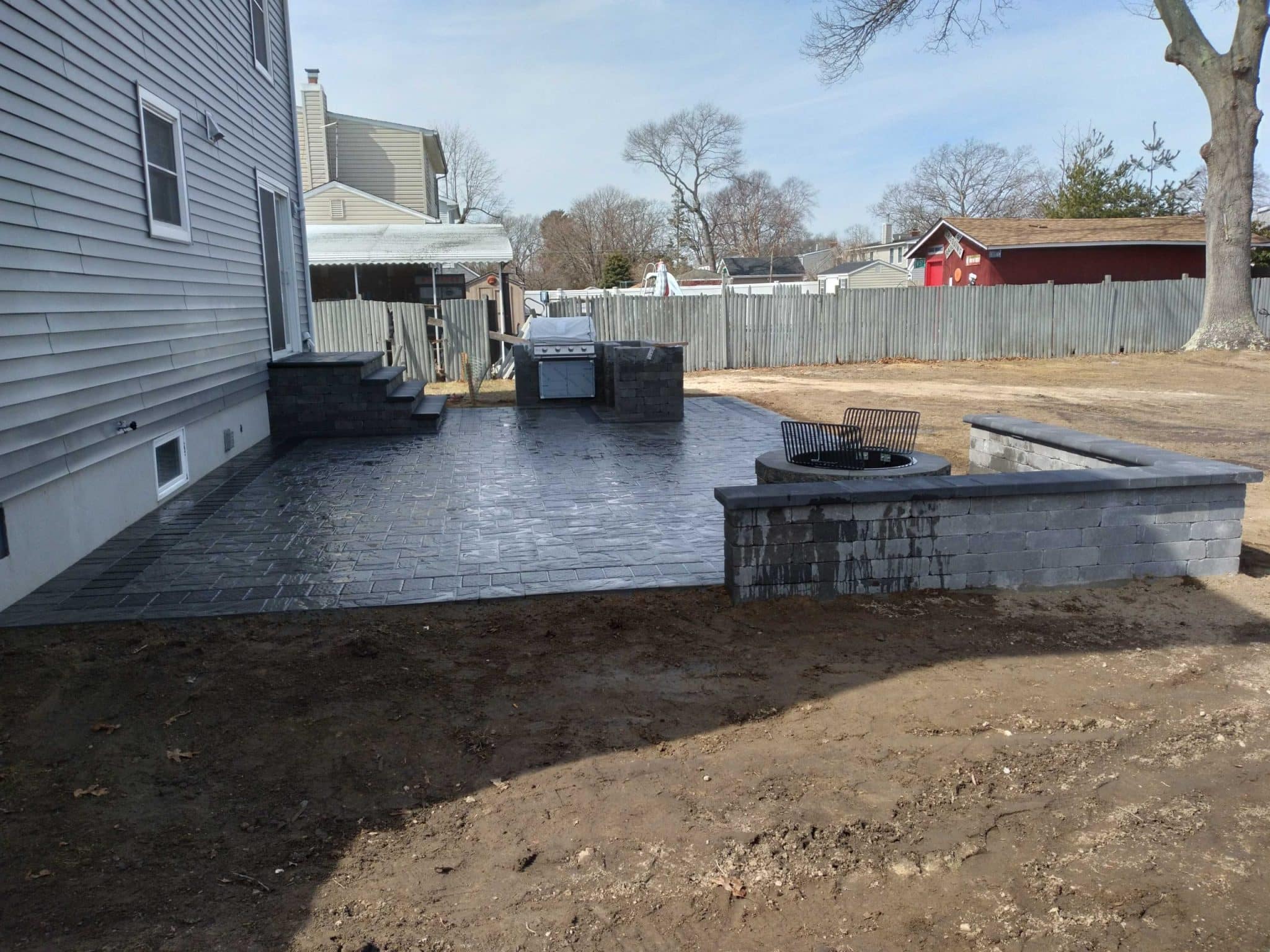 In addition to the backyard patio, our team built an old English wallstone stoop with a coal colored bullnose – connecting their back door to the newly finished patio. An 18 linear foot sitting wall, a round fire pit, and an old English wall outdoor kitchen was also added to the design. This is where their patio truly became a great outdoor party space! These homeowners took advantage of their backyard by making a seamless transition from indoor to outdoor entertaining. In the end, the entire project cost these homeowners about $27,250.
Here at affordablepatio.com, we pride ourselves in offering homeowners the most cost-effective way to build their dream backyard. If you are interested in a quote from the most trusted patio installation company in Sayville, reach out to one of our team members today! Create the next outdoor space of your dreams by putting your trust in a company that prides itself in being "Your Simple Backyard Solution!"
Examples of what similar projects could cost
Our Simple 5 Step process
Get our Free guide about Paver patios, learn all you need to know in order to have your patio build. You can save time by reading our guide. We compile all the best and most up to date information about patios, download our eBook now. Just complete some of your basic information and get your free copy:
Affordable Patio serves the following villages Suffolk County, NY:
What AP Customers Are Saying
I have used Affordable Patio three times now for three different projects and I have always been happy with their service. Dealing with James and Kristina in the office is a pleasure. The entire project is thoroughly planned out and executed appropriately. I highly recommend this company. Thanks again AP for all your help!!!
Elizabeth Donohue
2023-04-07
You guys killed it. Thanks for rocking out the back patio. We're super excited to make new memories. Thanks for the great work guys
We had a wonderful experience from start to finish. James, Kristina, and the entire crew were great to work with!! We will have them back for more projects for sure!!
Working with James Gio Kristina and evo plus his team was an awesome experience. As somone in the industry I was truly impressed and couldn't believe the standard held by precision. Would recommend 10/10!! Super knowledgeable and worth every penny! felt better than family!!
I just had my patio done and from start to finish everything went amazing. From the moment they came for an estimate, to the moment they finished, everything went smoothly. All the workers were professional and worked so fast. There were no hidden costs, no surprises. Kristina in the office keeps you informed step by step from the point they send the estimate, selecting the brick, start of the project and even throughout the project. She even sent photos of different color combinations as I was indecisive at first. Can't wait to enjoy my backyard with family and friends this summer. Will definitely be using them for future projects to come. Home projects can be stressful and feel like a chore between companies not showing up for estimates, hidden costs, poor workmanship, etc. That was not the case with James, Kristina and the rest of the crew. They made it feel like a breeze!
James Donnelly
2023-03-18
Affordable Patio is an amazing company! From the estimate, to the install and the clean up. We went online and more or less got a price on our own. We then scheduled an appointment with James, Kristina answered the phone and all of our questions, she's was polite, knowledgeable and courteous! James came to give us an estimate and was able to figure out a way for us to get a fire pit! We always dreamed of a fire pit! When the install was getting done, the crew was courteous and walked us threw every step and cleaned up like we never had any work done! 5 ⭐️ I love them and recommend them to everyone!
From the initial email that I sent for a quote, to the meeting with James, to the final finished project, I have nothing but excellent things to say about this company. It was an absolute pleasure working with Kristina throughout this whole process. She was very attentive and very quick with responses and questions that I had. Joe and his crew did beautiful work on my patio. I highly recommend this company to anyone looking for a backyard transformation.
Recently had a patio done 18x 35 in size . The crew that came was one of the best that I have seen . They all worked as a team . The lead guy joe was great , explained every detail that was going to happen . They worked together and completed the job in a day and a half . The bob cat did rip up some grass but they brought in top soil and leveled. the lawn to repair the damage . Clean up was just as good . The garbage was placed in bags , removed the dirt from the driveway . Filled the track marks with top soil . Did a great job and would use them again . The entire process was painless .
James and Kristina were very helpful and got the job done very quickly. My patio came out great! I would highly recommend them.
Barbara Schwartz
2023-03-06
James, Kristina and their work crew did an amazing job. They not only did our backyard they also did stone work on the front of our home and of course our front porch. The crew always cleaned up after their work day.. We couldn't be happier with how our home turned out!
Don't Know Where To Start?
Are you ready to enjoy your family's best Memories?